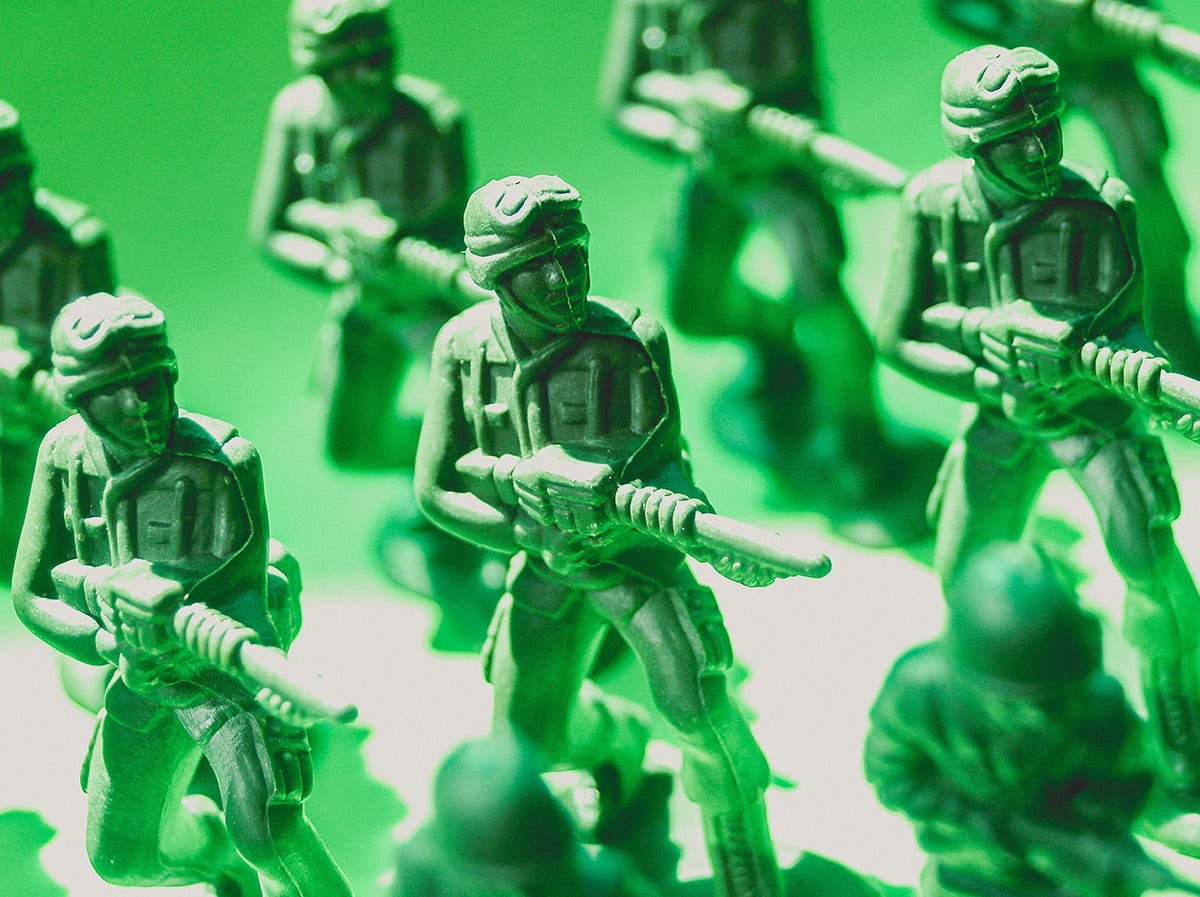 Toys are an essential part of your child's development. They provide hours of entertainment and fun, encourage imaginative play and create some happy memories that will stay with your child for the rest of their life. However, in addition to all the fun and enjoyment they bring, some toys can also present a hazard. According to the U.S. Consumer Product Safety Commission, approximately 217,000 children are treated in the ER for toy-related injuries every year, with some of those injuries proving fatal.
While the majority of toys on sale in the U.S. are completely safe to give to your child, there are precautions you can take that will give you peace of mind as a parent and your child hours of fun without any risk.
General Toy Safety Guidelines
There are several toy safety guidelines that toy manufacturers must follow to ensure that their products are safe for kids to play with. Manufacturers must comply with these guidelines and also label their toys for specific age groups.
These guidelines are closely monitored and stringently regulated by the U.S. Consumer Product Safety Commission (CPSC). All toys that are manufactured in or imported into the United States after 1995 must follow the CPSC standards.
Here are some guidelines to keep in mind when buying toys:
Stuffed toys should be washable
Toys made from fabric should be labeled as flame retardant or flame resistant
Art materials should be labeled non-toxic
All painted toys must use lead-free paint
Paints and crayons should say ASTM D-4236 on the packaging. This means they have been tested and approved by the American Society of Testing and Materials
It may also be a good idea to be mindful of accepting secondhand and hand-me-down toys from family and friends as they may not comply with the current safety standards.
The Right Toys For The Right Age
When buying a toy, read the label to check that it is suitable for your child's age. You should also consider your child's habits, behavior, and temperament when choosing new toys.
Many people believe that the age levels for toys relate to intelligence and maturity. In fact, the labels are used to determine a number of safety factors and are nothing to do with ability.
Small Parts – The Danger You Can't Always See
Small children and small toy parts can be a deadly combination. To protect children from choking, toys and games should have warning labels where applicable. This label will usually consist of a choking hazard symbol on the packaging or somewhere on the toy itself. Always inspect packaging before you purchase a toy, especially if buying toys for a child aged 3 years or under.
Keeping Toys Safe at Home
Even if a toy has been deemed as safe, there are precautions you can take at home to ensure that old or damaged toys do not pose a hazard.
Here are some tips:
Teach your child how to put their toys away safely. This not only helps to keep them in good condition but also reduces trip hazards.
Check your child's toys regularly to make sure they haven't become unstable, loose or broken. Be especially vigilant for wooden toys with splinters, broken and sharp plastic and fixings that have become loose on bicycles or scooters.
Throw away or repair broken toys right away.
Store your outdoor toys somewhere dry when they are not in use. Exposure to the elements can cause rust to metal and damage to woods and plastics.
Larger toys are better. Choking is the leading cause of toy-related deaths. Take a common household object – a toilet paper tube – if a toy can pass through it, don't give it to your young child.
Read the labels. Look for the "Keep away from children" notice – that warning isn't just for fun. Make sure you read the warnings on the boxes and heed warnings and age recommendations on toys.
Watch for batteries. If swallowed, the battery acid can cause fatal injuries.
Know what the toys are made of. Many toys, especially those not made in the United States, have dangerous levels of toxic chemicals. Stay away from: toys made of soft PVC plastic; soft vinyl lunch boxes/bibs; and children's costume jewelry.
Mother knows best. Do you think that toy is too loud? It is. If a toy is too loud for you – it's too loud for them. Children's ears are even more sensitive than adult ears. Turn toys on the lowest volume or find a way to safely muffle the sound on the toy (or do what some of us do and just remove the batteries so there's no noise and no batteries to worry about!).
Stay Up-To-Date with Toy Recalls
Toy manufacturers can do all they can to stay in compliance with safety standards, but from time to time, something may go wrong with a batch of products or a particular toy model. In these cases, the manufacturer must issue a recall notice. This alerts consumers to the danger that the toy poses and to return it for a full refund or suitable and safe replacement. You can stay-up-to-date and completely toy safe by checking the government recalls website. The website allows you to see and search for the latest recalled toys and to sign up to their mailing list.
What to Do in an Emergency
The most common toy-related injuries in the United States include soft tissue injuries, lacerations, fractures, and dislocations. These are often caused by falls from ride-on toys and other outdoor toys. If a child is younger than 5 years old, the most common injuries are ingestion, aspiration, and laceration. If your child has had a serious fall or they have swallowed a small part, it is essential that you get them to your nearest emergency room and seek professional medical assistance.
How to Report Unsafe Toys
If you have bought a toy that you are worried about or have seen toys for sale that could be potentially dangerous, contact a personal injury lawyer today.
Unfortunately, not all toys are tested the way they should be, so always read labels. Of course, supervision is the #1 way to keep your children safe, however, taking the steps below will help ensure your the safety of your children.
Comments are now closed